04/07 Links Pt1: Oren: Sanders should apologize for Gaza 'blood libel'; Israel Has The Right To Defend Itself, But…
From Ian:

---
Michael Oren: Sanders should apologize for Gaza 'blood libel'
Bernie Sanders should retract and apologize for his "libelous" suggestion that Israel killed more than 10,000 innocent Palestinians during the last Gaza war, MK Michael Oren said Thursday, asserting that the Democratic candidate's misrepresentation ultimately serves the interests of Hamas and other terrorist groups.
Oren, who served as Israel's ambassador to the United States between 2009 and 2013, argued that the presidential candidate's comments delegitimize the Jewish state and endanger its security.
"First of all, he should get his facts right. Secondly, he owes Israel an apology," the freshman lawmaker (Kulanu) told The Times of Israel in an interview.
"He accused us of a blood libel. He accused us of bombing hospitals. He accused us of killing 10,000 Palestinian civilians. Don't you think that merits an apology?" Oren went on.
"He doesn't mention the many thousands of Hamas rockets fired at us. He doesn't mention the fact that Hamas hides behind civilians. He doesn't mention the fact that we pulled out of Gaza in order to give the Palestinians a chance to experiment with statehood, and they turned it into an experiment with terror. He doesn't mention any of that. That, to me, is libelous."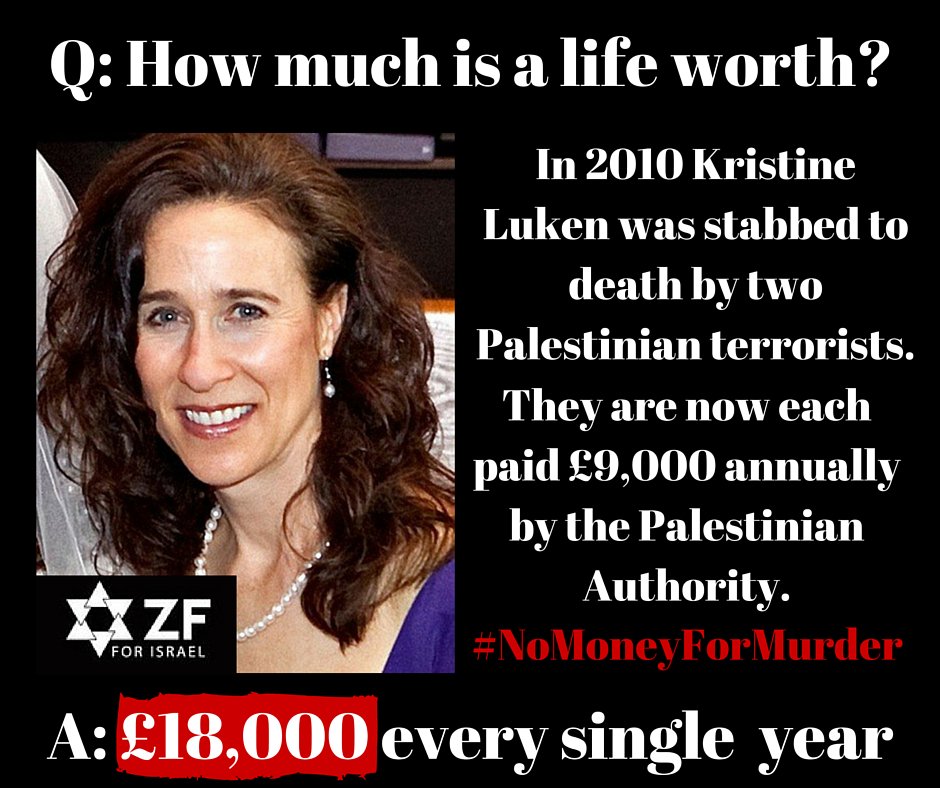 Sanders yet to correct claim Israel killed 'over 10,000' Palestinian innocents

Two days after the New York Daily News published the transcript of its editorial board's interview with Bernie Sanders, in which the Democratic presidential candidate twice inaccurately said he believed that Israel killed "over 10,000" innocent Palestinian civilians during the 2014 Gaza War, he had yet to correct his misstatement or issue an apology as of Wednesday evening.
Earlier Wednesday, the Anti-Defamation League, a major Jewish organization that monitors civil and human rights issues, urged Sanders to correct his misstatement. "Even the highest number of casualties claimed by Palestinian sources that include Hamas members engaged in attacking Israel is five times less than the number cited by Bernie Sanders," noted ADL chief Jonathan Greenblatt. "We urge Senator Sanders to correct his misstatements." The ADL, a tax-exempt nonprofit, generally avoids inserting itself into the fray of political elections and declines to take positions on candidates running for public office.
Following the transcript's publication, The Times of Israel reached out repeatedly to Sanders campaign communications director Michael Briggs and national press secretary Symone Sanders to ask whether the Vermont senator would acknowledge and correct his mistake in massively inflating even Hamas's own estimation of how many civilian lives were lost during Operation Protective Edge. There was no response from either official.
Petition: Tell Bernie Sanders to Retract His Statement That "10,000" died in Gaza

Even Hamas, the existing government in Gaza, predicted a total death toll of 1,462 civilians killed in the conflict not 10,000.
Regardless of who we support in the upcoming election, we the undersigned call on Bernie Sanders to immediately retract and disavow his inaccurate and dangerous assertion about the death toll in the conflict in Gaza.
(Full disclosure, I am a supporter of Bernie Sanders but believe he needs to be called out when he gets it wrong)
Israeli minister says US candidate Sanders' Gaza death figures "loony"

An Israeli cabinet minister described as "loony" on Thursday an account by U.S. Democratic presidential candidate Bernie Sanders of the number of Palestinian civilians killed in the 2014 Gaza war that went well beyond any official assessments.
The minister, Zeev Elkin, commenting on an interview by the Vermont senator in the New York Daily News on Monday, took a forgiving tack, saying politicians "sometimes make mistakes" in the heat of a campaign.
"I don't remember the figures, but my recollection is over 10,000 innocent people were killed in Gaza. Does that sound right?" Sanders told the newspaper. "I do believe and I don't think I'm alone in believing that Israel's force was more indiscriminate than it should have been."
Sanders, who trails Hillary Clinton in the pledged delegates needed to win the nomination ahead of the Democratic party's July convention in Philadelphia, also criticised Gaza militants for launching rockets at Israel from civilian areas.
The war killed around 2,100 Palestinians, according to Gaza officials, Israel and foreign observers. The Palestinians say most of the dead were civilians. Israel says more than half were fighters. Israel lost 67 soldiers and six civilians in the war.
Asked about Sanders' toll, Elkin, using the Israeli military's term for the Gaza war, said in a radio interview: "Anyone who knows a little about what happened in Operation Protective Edge understands that this was a weird and loony statement."
Head of Israeli Democrats defends Sanders: Foreign policy is not his forte

Foreign policy is not Bernie Sanders' strong suit, the head of the Democratic party's Israel branch said Wednesday, defending the presidential candidate for his controversial positions on the Middle East conflict, including his suggestion that the IDF had killed more than 10,000 innocent Palestinians during the last Gaza war.
While admitting that the Vermont senator needs "a rapid learning course" in international affairs, Hillel Schenker argued that the presidential hopeful is fully committed to Israel's security and that his positions are in line with those of many Israeli security experts. [like his advisor Lawrence Wilkerson, also blood libeler]
"It's quite clear that Bernie Sanders has a weakness — by the way, a weakness shared by Donald Trump on the Republican side — that his forte is domestic and not international affairs," Schenker told The Times of Israel. "In that area, it's clear that Hillary Clinton has much more experience," he said, referring to the former secretary of state who is Sanders's rival for the Democratic nomination.
"Bernie Sanders has run his entire campaign primarily on internal American socio-economic issues. And that is also what all of his supporters are interested in. They're not really interested in foreign policy and in Israel, et cetera."
IsraellyCool: Hey Bernie Sanders: Fix Detroit Before Gaza

Let's start with poverty rate and unemployment rate in Gaza. According to the World Bank in 2014, 39% poverty and 41% unemployment. Guess what, Democrat controlled Detroit is the same (Detroit News). And to the best of my knowledge, downtown deprived Detroit has not launch any military Grad missiles toward the suburbs or built tunnels to carry terrorists into the homes of more well off residents.
"Gaza remaining a destroyed area": well as we know from Israellycool's groundbreaking research, the damage to Gaza was highly specific and not widespread. We proved that conclusively. He's also, obviously, not aware of just how nice some of Gaza really is.
Again he's counting history from 1967: he's yet another one ignorant of the continuous and relentless Jihad terrorism since one hundred years before the re-establishment of Israel.
Judean Peoples Front: Israel Has The Right To Defend Itself, But…

Bernie Sanders"Israel has the right to defend itself, but…" That is the general refrain we hear whenever a foreigner wants to opine about Israel's "disproportionate use of force" and "indiscriminate attacks." Democratic Presidential Candidate Bernie Sanders recently sat down for an interview with the New York Daily News and this was the central theme of his comments on Israel.
Brian of London already took Sanders to task on his shocking lack of knowledge about nearly everything related to Israel and the most recent war in Gaza. However, his assessment of the conflict is the perfect example of everything wrong with people who attack Israel after it defends itself from terrorism.
The leftist cognitive dissonance surrounding Israel is perfectly on display here. In this short exchange we go from a politician who is unshakably pro-Israel ("I have family there."), who says Israel has the right to defend itself ("a right to exist in peace and security"), to briefly paying lip service to the threat Israel faces ("Palestinians… were using civilian areas to launch missiles"), to parroting Hamas claims about Palestinian suffering, blaming Israel for that suffering, and finally accusing Israel of war crimes and genocide.
The shocking thing here is that after Sanders makes his initial "critique" the journalists actually ask a follow up question of what he would do differently. But of course he has no answer. He makes sure to mention that Hamas was embedded in civilian areas, but then acts as though Israel targeted houses and hospitals for no reason at all. He picks a ridiculously inflated number of casualties that is several times higher than even Hamas's false numbers and says every Gazan casualty was an innocent civilian.
This is the core problem of the Left. They see a problem (casualties of war), they know their ideal endgame (no casualties at all), but instead of offering an actionable solution, they merely talk about how they want things to be:
Bernie Sanders Alludes to Ridiculous 'Muslims Are the New Jews' Meme

The idea that Muslims are the new Jews is put forward by the Left, but it also has opponents on the Left. In 2014, as part of his ongoing awakening to the nature and reality of the jihad threat, Bill Maher noted:
Jews weren't oppressing anybody. There weren't 5,000 militant Jewish groups. They didn't do a study of treatment of women around the world and find that Jews were at the bottom of it. There weren't 10 Jewish countries in the world that were putting gay people to death just for being gay.
Indeed. Further, no one is calling for or justifying genocide of Muslims. No individual or group opposed to Islam is remotely comparable to the National Socialists. Not that facts have ever gotten in the way of a good meme.
Maher isn't alone on the Left in having pointed out the absurdity of likening opposition to jihad to the lead-up to the Holocaust. The late Christopher Hitchens also refuted this idea when writing a few years ago about the notorious Ground Zero Mosque proposal:
"Some of what people are saying in this mosque controversy is very similar to what German media was saying about Jews in the 1920s and 1930s," Imam Abdullah Antepli, Muslim chaplain at Duke University, told the New York Times. Yes, we all recall the Jewish suicide bombers of that period, as we recall the Jewish yells for holy war, the Jewish demands for the veiling of women and the stoning of homosexuals, and the Jewish burning of newspapers that published cartoons they did not like.
The purpose of statements like the one Sanders made is to intimidate people into thinking that criticism of Islam in connection with jihad terror leads to concentration camps. Therefore, there must be no criticism of Islam in connection with jihad terror.
The Palestinians' Homemade Misery

Something truly shocking happened this week: A UN official publicly called out Hamas for "stealing from their own people and adding to the suffering of Palestinians in Gaza." The shocking part is that someone from the UN actually bothered to comment. Usually, international officials prefer to ignore such malfeasance, lest admitting it undercut their claim that Palestinian suffering is Israel's fault. Yet exacerbating Palestinian suffering is actually standard practice for both Hamas and the Palestinian Authority, as demonstrated by several media reports from the past two weeks alone.
The incident that outraged Nickolay Mladenov, the UN's special coordinator for the Middle East peace process, came to light last Friday when Israel suspended shipments of cement to Gaza's private sector. A senior Hamas official had been confiscating sizable portions of those shipments for the organization's own use – i.e., to build tunnels with which to attack Israel. By seizing cement earmarked for the private sector, Hamas was violating the terms set by international donors, who are funding Gaza's reconstruction after the Hamas-Israel war of 2014. Moreover, as Mladenov pointed out on Monday, this cement is critically needed to rebuild the houses damaged or destroyed in that war and "to enable much-needed infrastructure and development projects" in impoverished Gaza, where the unemployment rate stood at 38.4 percent in fourth-quarter 2015. Hence, his rare outburst against Hamas.
But the ongoing water crisis in Gaza has not elicited such passion. As Haaretz reporter Amira Hass noted ten days before the cement shipments were suspended, a whopping 95 percent of tap water in Gaza is already undrinkable due to over-pumping. The UN foresees irreversible damage to the aquifer by 2020. As Hass correctly argued, the quickest and cheapest way to solve Gaza's water shortage would be to buy more water from Israel, but the PA rejects this solution. Instead, it's working with international donors to build a desalination plant, which won't be ready for years.
Palestinian indicted over Jerusalem attack plot

A 22-year-old resident of a Palestinian village in East Jerusalem was charged Thursday with conspiracy to commit a crime for his role in a plan to attack popular Malha Mall in the capital.
Abed Elmo'ati Abu Snina of Kafr Aqab was arrested close to the mall, where he had planned to make a reconnaissance film ahead of the attack, Channel 10 reported.
According to the charge sheet presented at Jerusalem Magistrate's Court, Abu Snina met co-conspirator Ihab Shikh Sobeh last July when both were serving terms at Ketziot Jail in the Negev Desert. The two agreed to make contact following Abu Snina's release, to plan a terror attack.
After their release, Sobeh revealed that he was planning a shooting attack on security forces near the Malha Mall on a Thursday afternoon, when many soldiers travel for weekend furlough. He said he had weapons and ammunition, and that he intended to wear an IDF uniform to enable him to blend in with the soldiers and cause maximum casualties.
Sobeh asked Abu Snina to go to the mall on a Thursday afternoon to film bus stops, the road, and entrances to the mall.
Israeli security forces nab terror cell targeting motorists on Route 443

Security forces have arrested a number of Palestinian residents of the village of Bit Or al-Tahta in the Binyamin region of the West Bank in recent months for allegedly throwing stones and Molotov cocktails at cars on Route 443 north of Jerusalem.
The suspects also targeted IDF soldiers operating in the area, according to a Shin Bet (Israel Security Agency) statement released on Thursday.
The suspected terror cell consisted of some 12 people, some of whom were minors, who carried out six stone and Molotov-cocktail throwing attacks.
According to the Shin Bet, the cell sought to not only harm Israelis driving on Route 443 with the attacks, but also intended for the attacks to draw Israeli soldiers to the area, who they could then clash with.
The cell was formed in order to avenge the the death of Ibrahim Allan, a man from their village who was killed while carrying out a terror attack in the settlement of Beit Horon in January. Allan and a partner killed Shlomit Krigman and wounded another Israeli woman in that attack.
PMW: PA Ministry of Culture and Ministry of Education organize activity honoring murderer of 3

Who better to "encourage reading" than a murderer of 3?
At least that's what officials in the Palestinian Authority Ministry of Culture and Ministry of Education seem to think. Adopting the idea of "human chains of readers" named after terrorist Baha Alyan who together with an accomplice murdered 3 Israeli civilians on a bus in Jerusalem last year, the two ministries organized such a chain at a PA school for boys in Qalqiliya.
The school holding the event, the Shari'ah School for Boys in Qalqiliya, posted invitations to the event on Facebook. The invitation bore the Palestinian Authority's logo and showed Baha Alyan, the terrorist murderer's picture and the name of the event, commemorating the killer:
"Baha is the idea and the idea doesn't die"
[Facebook page of the Shari'ah School for Boys in Qalqiliya, April 5, 2016]
The event was held for 10th grade students "under the auspices" of PA official, District Governor of Qalqilya, Rafe' Rawajbeh. It was organized by the PA Ministry of Culture, the Qalqilya municipality and the municipal library, and held in cooperation with the Qalqilya District Directorate of Education which is under the PA Ministry of Education.
Why Is Europe Still Funding Palestinian Terrorism?

Last month, Palestinian Media Watch approached Danish Foreign Minister Kristian Jensen regarding his response to a question asked in the Danish Parliament about statements made by Abbas Zaki, a member of the Fatah Central Committee. In those statements, Zaki glorified terrorism against Israelis, stating that "Allah loves our young people with rocks and knives." In his response, Jensen described Zaki's words as "a sad example of inflammatory rhetoric," but added that Denmark would not be reassessing whether Fatah remains a "moderate" partner for Denmark because Zaki is, in the words of the Danish foreign minister, "a Fatah member residing in Lebanon, who is not considered to have spoken on behalf of Fatah, the PLO, the Palestinian Authority or the Palestinian government. … The statement does not give the government any reason to reconsider the assessment of Fatah and the movement's leader, President Abbas."
There is always an excuse if you want one. However, Zaki does reside in the PA and even if he did not, it is completely irrelevant since PA President Mahmoud Abbas and his cohorts themselves are doing a terrific job of inciting, supporting and rewarding terrorism. PMW pointed this out to the Danish minister, saying that "not only does Zaki reside in the PA, but more importantly, Fatah has not been a moderating voice during this current terror campaign. On the contrary, Fatah and its senior leadership are actively promoting terror against Israelis, including the unequivocal glorification of those who have killed and injured Israelis in terror attacks."
Senator rails at fellow Dems for letter calling for Israel killing probe

Sen. Ben Cardin said a letter from 11 fellow congressional Democrats asking the Obama administration to look into allegations of Israeli extrajudicial killing was "just wrong."
Cardin, D-Md., in an interview published this week by the Forward was asked about the letter sent in February by a slate of lawmakers led by Sen. Patrick Leahy, D-Vt., to Secretary of State John Kerry asking for an investigation of Israel and Egypt under the so-called Leahy Law.
"There's no comparison here," Cardin told the Forward. "Israel has rule of law. They have a system that will hold those individuals accountable. … There's no equivalency here."
Authored 20 years ago by the Vermont senator, the Leahy Law withholds funding for military units that perpetuate human rights abuses and are not held accountable by their national authorities. Politico first reported the letter last week.
The Shooting of a Downed Terrorist Is a Violation of the IDF's Rules, Not a Societal Crisis

For the past two weeks, the Israeli public has been consumed by a debate over whether an Israeli soldier's shooting of a wounded Palestinian terrorist in the aftermath of a stabbing attack was justified. The soldier now faces criminal charges. Evaluating the episode, and its fallout, Asa Kasher—who wrote the IDF's code of ethics—writes:
The first thing to note is that the incident was immediately reported to the relevant IDF commanders, who at once conducted their routine debriefings. The professional military investigation was repeated several times along the chain of command, from the platoon and battalion level, through the brigade and division level, to the chief of staff. They all reached the conclusion that what the soldier had done was utterly wrong, in stark violation of commands, rules of engagement, and the values specified in the Spirit of the IDF, the code of ethics that requires respect for human dignity (and especially human life) and restraint of force (or "purity of arms," as it's called in Hebrew). . . .
The tumult [surrounding the shooting] may give the impression that something has gone astray in the ethical fabric of Israeli society and even within the IDF. That impression is false. No one incident, grave as it may be, indicates a widespread weakness. The IDF and many other parts of Israeli society are morally strong and resilient; they will overcome terrorist activities, on the one hand, and marginal failures to maintain high ethical standards, on the other.
Bahrani FM: Iran presents bigger threat to Gulf states than Israel

Iran presents a greater danger to Gulf States and the stability of the Middle East than Israel, a high ranking official in the Bahrain government told Arab Media in recent comments.
During an interview with Saudi Arabia's Al-Arabiya TV last Tuesday, Foreign Minister Khalid bin Ahmed Al Khalifa said that Iran is currently the coastal kingdom's "biggest problem" and added that his country will not "hesitate to defend" itself if necessary, according to a report by the Middle East Media Research Institute (MEMRI).
The statements come on the heels of a recent motion enacted by Bahrain, Saudi Arabia and its Arab League allies to list Lebanese based Shi'ite militia group Hezbollah a "terrorist organization."
Bahrain broke off formal relations with Iran, Hezbollah's major backer, in January of this year
Bahraini Foreign Minister: We Are Serious in Confronting Iran and Its Satellites in the Region
Caroline Glick: The bipartisan enemy of the good

Sisi risks everything because everything is already at risk. If ISIS wins, Egypt is finished.
To win this war, he has publicly embraced Israel as an ally. He has openly sided with Israel against Hamas. Unlike Mubarak, Sisi has been fully willing to acknowledge that just because Hamas's primary victims are Jews doesn't mean that it isn't a terrorist group that has to be destroyed.
Without putting too fine a point on in, for his fearless fight to the death with the forces of jihad – both in the mosque and on the battlefield – Sisi has already entered the pantheon, alongside Winston Churchill, of word historical figures. And yet, rather than embrace him and support him in his fight for Egypt and humanity, the same "experts" who called for Mubarak to be overthrown now urge Obama to abandon Sisi.
It is depressing that there is no magic bullet – like democracy – for the pathologies that afflict the Islamic world. But there is no magic bullet. And there are no easy choices for people who refuse to recognize that the natural state of man is neither liberal nor democratic.
But it is hard to accept the credibility of those who refuse to learn from their mistakes. It is harder still as well to listen to the "moral calls" of those who refuse to accept that because their past advice was heeded, thousands have died, and if their current calls are heeded, millions of lives will be imperiled.
Hezbollah said building missile base in Syria, to strike at Israel

The Lebanese terror group Hezbollah has reportedly been constructing a fortified base inside Syria that it may be using to store Iranian ballistic missiles with the range to hit Israel.
Satellite images of an area on the northern Lebanese-Syrian border show that Hezbollah has been consolidating positions it conquered from Syrian rebels in June 2013, global intelligence company Stratfor said Wednesday.
Photos show several facilities in the region around Qusair, including one large compound surrounded by an earthen berm. Villages up to four kilometers (2.5 miles) from the base have been razed to enable clear observation of the territory, and tunnels have reportedly been dug back under the border and into Lebanon.
Other sources said there are long-range missiles at the base including Iranian-manufactured Shabab-1, Shabab-2, and Fateh-110 ballistic missiles, although there was no satellite confirmation to back up the claim.
Report: Israel 'suicide' drone being used in Azerbaijan battlefield

An Israeli made "suicide drone" has allegedly been spotted over the battlefield where Azerbaijan and Armenia have clashed in recent days, The Washington Post reported Tuesday.
Video uploaded to YouTube reportedly shows what appears to be the IAI Harop unmanned aerial vehicle flying over the disputed Nagorno-Karabakh area. Nagorno-Karabakh is an ethnic Armenian enclave inside Azerbaijan that was overtaken by Armenia during a six-year war that ended in 1994.
While neither Israeli nor Azerbaijani officials will talk about it, the countries are believed to have a robust security relationship. According to foreign media reports, Israel has sold the drone to India and Azerbaijan.
Free Avera Mengistu – Mentally disabled Israeli captive in Gaza

On Friday, Hamas publicly claimed for the first time that it was holding two Israeli men in captivity.
They've been missing for months since separately crossing the border into Gaza.
One of the men is Avraham Mengistu, a 29-year-old Ethiopian Jew who disappeared nearly two years ago. A ten-month court mandated gag order on his case was lifted back in July. Since then, his distraught family has been trying to raise awareness about his plight–both in Israel and abroad.
The Hamas Islamist government in Gaza hasn't provided any concrete information about his whereabouts or condition. In fact, as we note below, Hamas officials have had a vested interest in misinforming the public about him. For months, they've been falsely portraying him as a POW.
The reality is that Mengistu isn't a soldier. Reportedly suffering from unspecified mental issues, he's been hospitalized several times for psychiatric problems. He was never in the IDF. In fact, he was rejected for military service years ago.
Palestinian Ferment; Islamist Al-Sabireen Worries Islamist Hamas

Harakat as-Sabeeren Nasran il-Filastin (The Movement for the Patient Ones for the Liberation of Palestine or Movement of Those Who Endure), also known as Hesn (fortification) or al-Sabireen, is a Palestinian terror group that operates in the Gaza Strip. It is not, as of this writing, a U.S.-designated terrorist organization. According to an al-Sabireen profile for the Gatestone Institute by Israeli Arab journalist Khaled Abu Toameh ("Iran's New Palestinian Terror Group: Al-Sabireen," Oct. 28, 2015), al-Sabireen was established following tensions between the Islamic Republic of Iran and its beneficiaries Hamas and Palestinian Islamic Jihad (PIJ), both of which are U.S.-designated terrorist movements. The disagreement arose over the latter two's refusal to publicly support Iran's ally, dictator Bashar al-Assad, in Syria's bloody civil war.
The precise date of the group's origins are less than clear. In his October 2015 report, Toameh refers to al-Sabireen as a "new Palestinian terror group." However, earlier references to the organization can be found.
A June 18, 2014 report in The Long War Journal, by Jonathan Schanzer and Grant Rumley of D.C.-based think tank, Foundation for Defense of Democracies, noted that a "new splinter," al-Sabireen, had emerged. Schanzer and Rumley identified what they consider to be a possible reason for al-Sabireen's emergence: those disaffected by a Palestinian Authority unity deal for governing that was struck between Hamas and the Fatah movement in June 2014. The FDD analysts also noted:
"The first clues of the group's existence came in late May, in the northern Gaza refugee camp of Jabaliya, when a funeral was held for Nizar Saeed Issa. The details surrounding Issa's death are fuzzy, but it was reported that he died after suffering injuries related to an unspecified explosion."
Khaled Abu Toameh: Palestinian Christians bitter over destruction of church ruins in Gaza

Palestinian Christians on Wednesday expressed anger over the way the Palestinian Authority and Hamas have handled the ancient ruins of a Byzantine church that were uncovered in Gaza City last week.
They said that bulldozers removed the antiquities and continued with their work without supervision. They accused the two big Palestinian parties of seeking to obliterate Christian history and identity in the Holy Land.
Construction workers found the remains of the 1,500-yearold church in Palestine Square in Gaza City, where a shopping mall is being built.
"Our first thought is that the site is a cathedral or a church from the Byzantine period," said Jamal Abu Rida, head of the PA Antiquities Ministry, according to Reuters.
Although the ministry has great interest in preserving the remains, it lacks the means to do so, he said.
Report: Hamas taps over 1,000 terror operatives to dig Gaza tunnels

Hamas employs more than 1,000 operatives to excavate underground tunnels in the Gaza Strip, Israel Radio reported Thursday.
According to the report, the terrorist organization invests hundreds of thousands of dollars each month in the digging activities, paying each operative engaged in the process some 300 to 400 dollars a month.
Hamas also heavily invests in smuggling building materials, including raw materials and excavation machinery from Egypt and Israel.
To prepare for a possible future incursion with Israel, the Palestinian terrorist organization's elite 'Nukhbah' unit carries out drills practicing different scenarios simulating offenses in the tunnels near the border fence with Israel. Several of the members of the unit have been killed in recent months in tunnel collapses in the coastal Palestinian enclave, according to the Israel Radio report.
Video of Hamas preachers forcing repentance on schoolchildren bustles Gaza

An ISIS-like video documenting a pageant of repentance for schoolchildren in Gaza has aroused commotion among Palestinians.
The video, released on Tuesday, shows a mass-repentance event conducted in Gaza's al-Neel school by a religious preaching group from the Ministry of Awqaf and Religious Affairs.
According to the main preacher who led the event, the ceremony was aimed at "expelling the devil from our hearts, our thoughts and our minds. We want to introduce our hearts and our thoughts with the love of Allah and the Koran," he said.
The schoolchildren are shown undergoing the repentance process, which starts with receiving the preachers' blessing, wishing the child a "genuine return to Allah," and ends with them bowing down to Allah.
Although the documented repentance is not violent, the children in the video seem to be mentally traumatized, as some of them cry out hysterically while others burst into tears after being forced to bow to Allah.
Israel warns: Europe flooded with hundreds of jihadists planning to strike

There are "hundreds of jihadists planning to strike Western targets on European soil," already present on the continent, Defense Minister Moshe Ya'alon told his Polish counterpart, Antoni Macierewicz, in Tel Aviv on Wednesday.
"We are concerned that what we saw in Paris and Brussels is just the start, and that attempts to carry out terrorist attacks in Europe will continue," he added.
Turning his attention to events closer to home, Ya'alon said, "We do not expect there to be stability and an end to the bloodshed in Syria anytime soon.
"In the war there, there are many conflicting interests and too many players in the arena.
Some of these players, the global jihad organizations for example, are determined to continue fighting," he added.
Obama Admin's ISIS Intelligence Scandal Just Got A Whole Lot Worse

"The growing scandal over cooked ISIS intelligence just got much worse," reports The Daily Beast's Shane Harris and Nancy A. Youssef. The latest development: "analysts are saying they're being forced out for not toeing the Obama administration's line on the war."
Harris and Yousseff have been doing some more digging on reports from the intelligence community that higher-ups were squashing intel that ran counter to President Obama's positive narratives on the war on ISIS and his Syria campaign. According to three inside sources, two senior intelligence analysts at U.S. Central Command were "forced out" by the military in part because they questioned the Syrian rebel training program (a $500 million disaster that resulted in a mere 60 or so trained fighters, who were quickly dispatched by enemy forces).
The reported sidelining of the two analysts would be the "first known instance of possible reprisals against CENTCOM personnel after analysts accused their bosses of manipulating intelligence reports about the U.S.-led campaign against ISIS in order to paint a rosier picture of progress in the war." One of the two forced out analysts headed CENTCOM's Syria division and expressed "skeptical views" on the value of the since-failed Syria strategy.
Washington Post Editorial: Iran should pay a price for its ballistic missile tests

IRAN HAS complied with the principal terms of the nuclear agreement reached last summer, mothballing much of the infrastructure that could be used for weapons production and shipping enriched uranium out of the country. It also has aggressively exploited loopholes in the agreement and tried to create new ones. Most seriously, it has repeatedly tested ballistic missiles that could be used for carrying nuclear warheads, even though a U.N. Security Council resolution approved in tandem with the nuclear accord explicitly called on Iran not to engage in such activity.
Tehran's behavior comes as no surprise to the many observers who predicted the deal would not alter its hostility to the West or its defiance of international norms. Unfortunately, the Obama administration's response has also been much as critics predicted: It has done its best to play down Iran's violations and avoid any conflict out of fear that the regime might walk away from a centerpiece of President Obama's legacy.
The missile tests are one example of U.S. waffling. The administration has described them as a violation of U.N. Resolution 2231 and responded with mostly symbolic sanctions of several individuals and companies associated with the program. But it has appeared to yield to Russia's contention that Iran did not, technically, breach the resolution because it was only "called upon," not ordered, to stop testing. A letter sent by the United States, Britain, France and Germany to the Security Council last week described the tests as "inconsistent with" the resolution, rather than a violation that would mandate enforcement action.
Iran announces plan to produce explosives used in missile warheads

Iran intends to produce the powerful explosive Octogen for use in the warheads of its missiles to improve their "destructive and penetration power," Iranian Defense Minister Brigadier General Hossein Dehqan said Wednesday.
Octogen is used as an explosive in penetrating missile warheads and as a solid rocket fuel — but is also employed as part of the detonator in an atomic bomb.
During a ceremony to inaugurate a Octogen production plant, Dehqan stressed Iran's goal of gaining the know-how to make the explosive material in order to avoid relying on external sources.
"Concurrently with its efforts to increase the precision-striking power of its weapons systems, the Defense Ministry has also paid attention to boosting the destructive and penetration power of different weapons' warheads and has put on its agenda the acquisition of the technical know-how to produce Octogen explosive materials and Octogen-based weapons," he said, according to a report from the semi-official FARS news agency.
Western powers have called on the UN to take action against Iran over tests of ballistic missiles carried out on March 9, noting they threatened Israel.
Top Iranian General: Iran Preparing for All-Out War With U.S.

Iranian Revolutionary Guards Corps (IRGC) Commander Major General Mohammad Ali Jafari a gathering of senior IRGC commanders in Tehran Tuesday that Iran is preparing for all-out war with the United States and its allies.
Jafari also boasted that the U.S. "would not be able to do a damned thing" about Iranian advances in its ballistic missile program, according to Israel National News:
"For years, we have been building power on the presumption of a widespread war with the US and its allies, and have developed all our capacities and capabilities for decisive victories over such enemies."
The top Iranian general also blasted neighboring Arab states for what he termed "stupid behavior" in aligning with Israel and the U.S. against Iran:
Top Saudi Sheikh issues bizarre fatwa allowing men to EAT their wives if they are hungry

Men in Saudi Arabia "can eat their wives if they are suffering severe hunger" under a bizarre new fatwa reportedly announced by a religious leader in the country.
Saudi Arabian grand mufti Sheikh Abdul Aziz bin Abdullah allegedly issued the guidelines to allow a husband to eat his wife's body parts in extreme circumstances.
The cleric is reported to have said the ruling represents the "sacrifice of women and obedience to her husband" – but campaigners are understandably outraged.
The announcement has sparked major concerns about the already well-documented poor treatment of women in the country.
A statement reportedly from the cleric's office said: "A fatwa attributed to the Mufti of Saudi Arabia, Abdul Aziz bin Abdullah, which allows a man to eat his wife or parts of her body if the husband was afflicted with a severe hunger, raised concern and debate over social media since yesterday evening.
"The fatwa is interpreted as evidence of the sacrifice of women and obedience to her husband and her desire for the two to become one."
---
We have lots of ideas, but we need more resources to be even more effective. Please donate today to help get the message out and to help defend Israel.
Source: EoZ